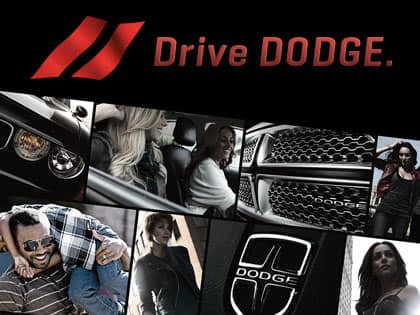 DRIVE DODGE APP
The Drive Dodge app is essential for owners and fans of Dodge vehicles. It includes detailed vehicle information, a dealer locator, parking reminder, and Dodge Customer Assistance. It also provides links to Mopar® parts and accessories, Dodge gear and merchandise, and Dodge social media sites. All 2011-2013 vehicle models are supported (Spanish language support introduced for 2013).
Experience Dodge and understand the free-spirited, no-compromise, high-performance iconic brand
Configure the app with your specific Dodge vehicle and create a vehicle profile to specify your model(s) of interest
Contact a Dodge Customer Service Representative who can answer questions and provide assistance quickly and easily
Screen Shots
FEATURES
VEHICLE INFORMATION
It's like having a summarized version of your Owner's Manual. Key features include vehicle operating instructions, inspection and maintenance schedules and explanations of all key controls including Uconnect® and entertainment systems.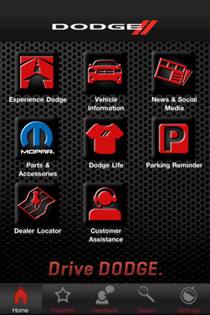 PARKING REMINDER
This handy feature tracks your GPS coordinates and stores them when you park. So when you need to go back to your car and you're not quite sure where you left it, you can get directions. You can even set a reminder to go back and feed the meter.